First Aid Training During the Pandemic
If First Aid cover for your business is reduced because of coronavirus or you can't get the first aid training you need, there are some things you can do so that you still comply with the law.
You should review your first aid needs assessment and decide if you can still provide the cover needed for the workers that are present and the activities that they are doing.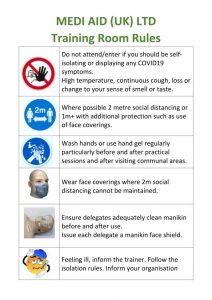 You can view our Covid-19 pandemic policies from the links below. 
1 COVID19 FA Training Risk assessment
Resuscitation Council UK Statement on COVID-19 in relation to CPR and resuscitation teaching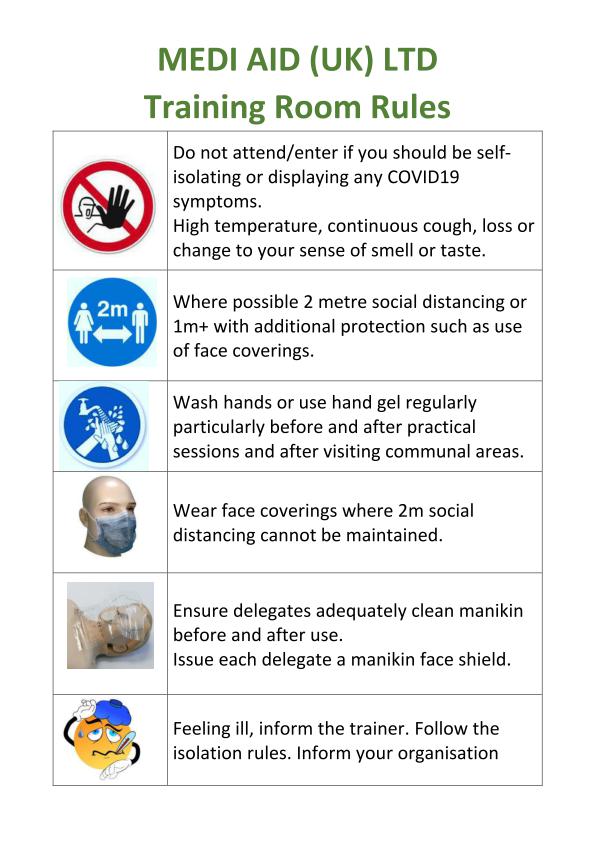 Full Flexibility
At Medi Aid you can train at our place or at yours. Train with us at one of our scheduled training event days or simply contact us about training at your address. We can accomodate both small and large groups
Accredited & Compliant
Medi Aid is compliant with the First Aid Industry Body, as well as the Health & Safety executive (HSE) and the Federation of First Aid Training organisations (FOFATO)
25+ years experience
Medi Aid has been teaching first aid throughout the South East of England for over 25 years. You can be confident our expert trainers will guide you every step of the way